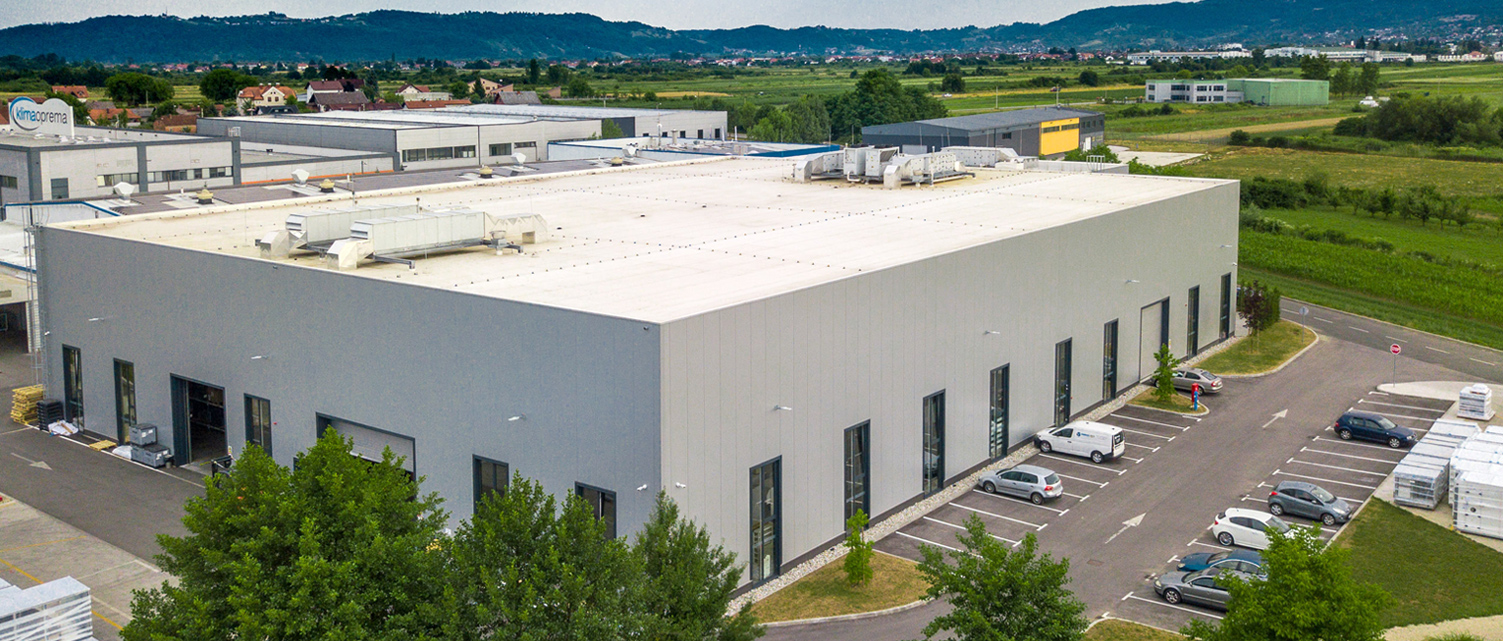 Samobor
Author: Urbane ideje d.o.o.
Year: 2018. (projekt) / 2019. (realization)
Area: 4.200 m2 (GBP)
Location: Gradna, Samobor (45.824177 N, 15.7280463 E)

The new business & production building (within existing Proklima company complex near the town of Samobor) combines 3.200 sqm large air-conditioning units assemblance hall (prefabricated reinforced concrete structure with loadbearing span of 2 x 24 m) with 700 sqm of contemporary designed office facilities, allocated on three (3) floors. Simple architectural form with strict, almost monumental main (entrance) facade composition, made the new Proklima building new landmark of this part of the town.