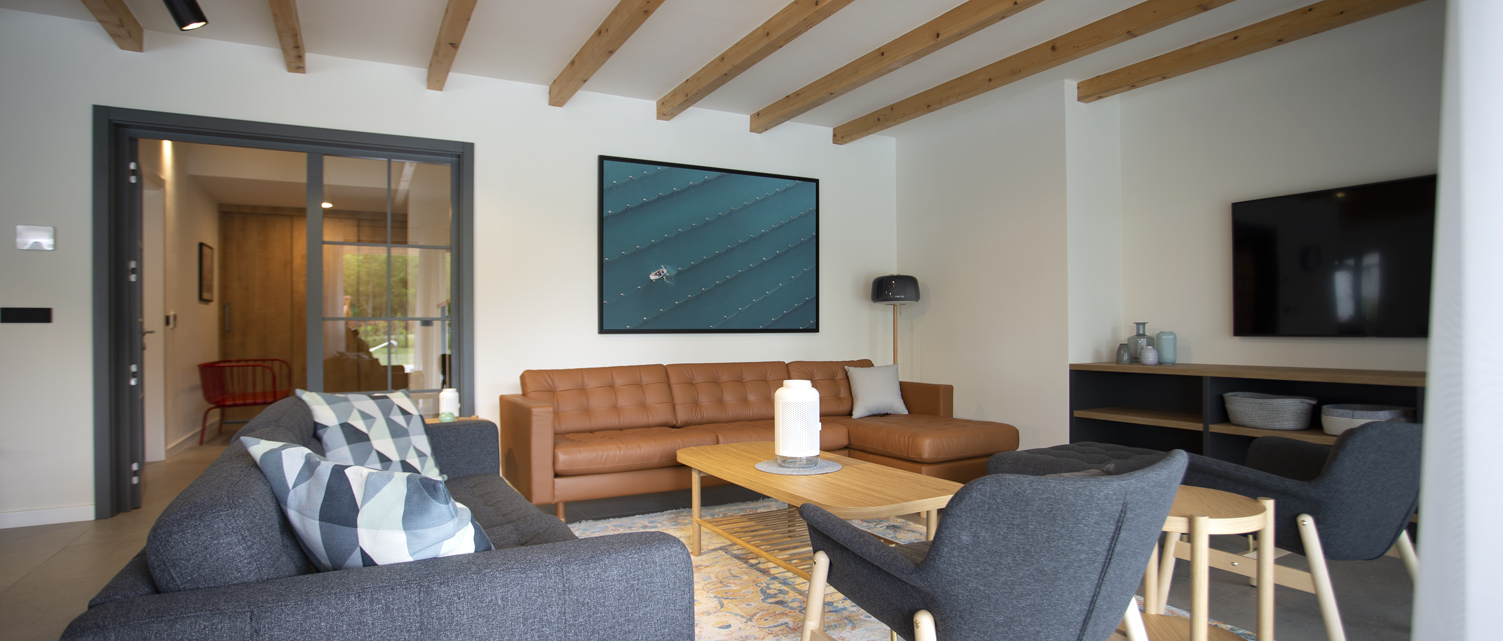 Vizinada
Author: URBANE IDEJE
Year: 2017. (projekt); 2020. (realizacija)
Area: 2x320 m2; 2x240 m2
Location: Vižinada, Istra, Croatia (45.310671 N, 13.730818 E)

The complex of luxury holiday homes in Lašići (near Vižinada, 15 kilometers from the city of Novigrad) - each with its own pool and summer pavilion, blended into the picturesque of inner Istria ambiance. The architectural expression of four-holiday homes - of 240 m2 and 320 m2 - combine the elements of traditional Istrian house with modern interior and exterior design trends. Homeowners and their guests have at their disposal approximately 1,000 m2 of garden and outdoor area - with terraces, summer kitchens, swimming pools, playgrounds and horticulturally landscaped green areas, designed to ensure maximum privacy and undisturbed holiday experience.