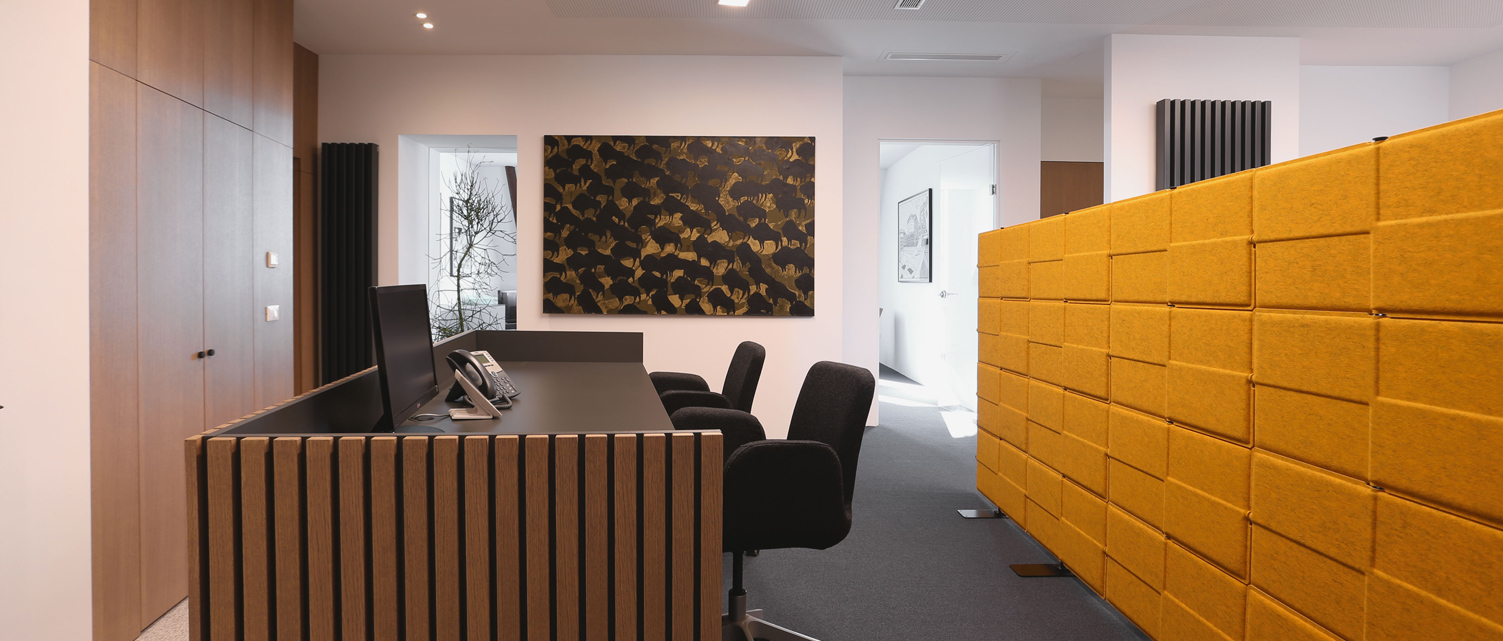 Zagreb
Author: URBANE IDEJE
Year: 2020. (projekt); 2021. (realizacija)
Area: 150m2
Location: Zagreb, Croatia (45.806955 N, 15.979528 E)

The project includes the reconstruction, adaptation and interior design of the attic space in the building located in the heart of Zagreb - King Tomislav Square. We transformed the deteriorating space into 150 m2 of modern office space, with nine workplaces arranged in three spaces - a central "open space" surrounded by two closed offices, and a meeting room, small kitchen and sanitary facilities. The existing wooden roof structure has been retained and reinforced with steel elements, together with the construction of new floor (in two levels) and suspended ceiling.

Specific interior details - such as visible wooden beams, old brick lintels, wooden wall coverings and built-in furniture and movable office partitions - come to the fore on a monochromatic space base (neutral tones of floor ceramics and carpets, radiators, walls and the aforementioned acoustic suspended ceilings) and form a pleasant work environment.